CuffedUp Cocktail: What We're Sipping this Holiday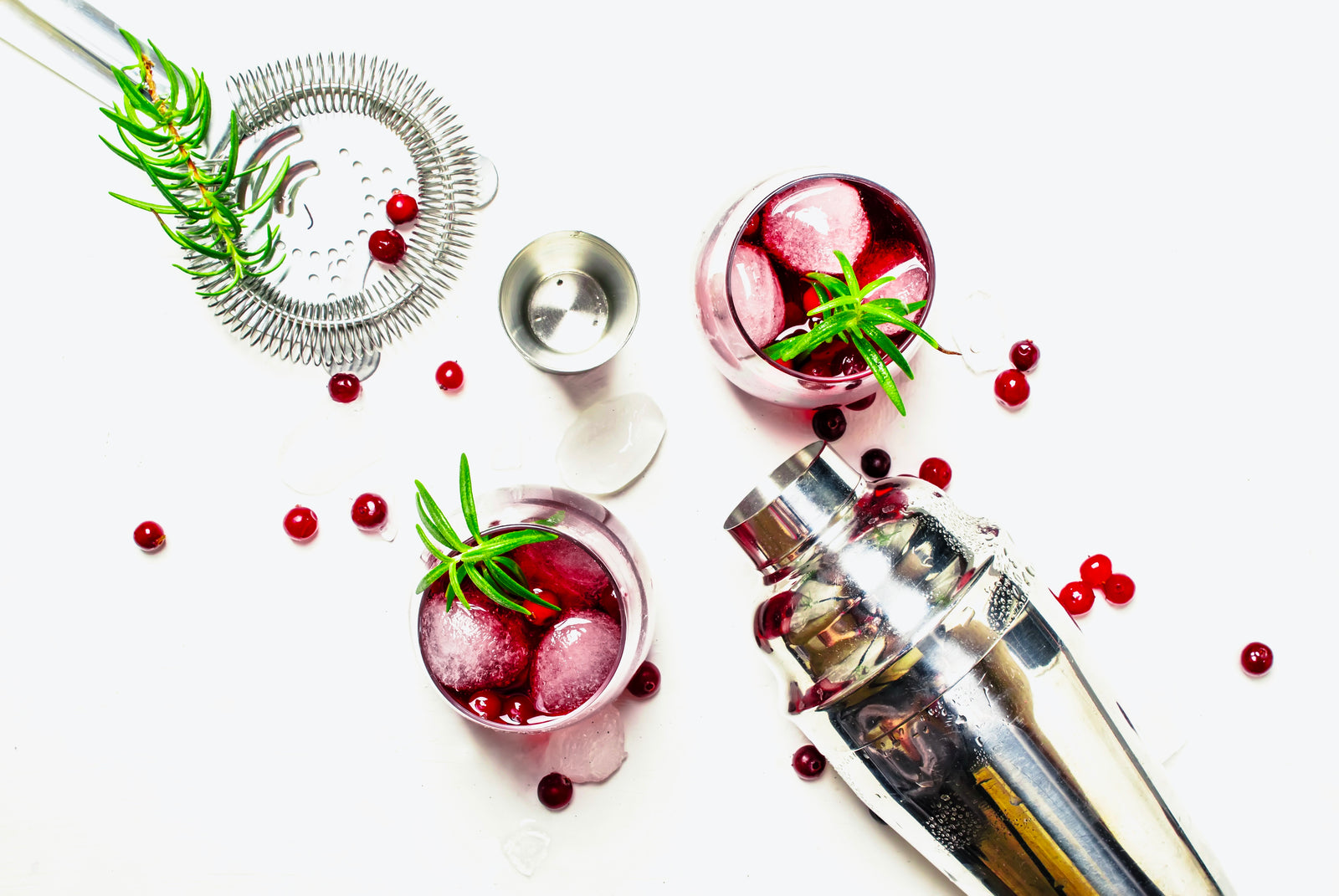 Our recipe for a CuffedUp Holiday! Here's one of our favorite drinks that will put the 'spirit' into your holiday season.  
Holly-Berry Spritzer. 
Serving size per drink:
1/2 to 3/4 cup ice cubes
1-1/2 ounces vodka
3 ounces organic cranberry juice
2 sprigs rosemary
3 fresh cranberries
1 pinch of stevia
Instructions: 
Bartending Tip: Acidic foods like lemons can actually stain your shirts. Keep sleeves up and clean with CuffedUp. 
-Peel one sprig of rosemary. Set the other aside with stem attached.
-Add plucked rosemary, cranberries, & vodka to the glass. Muddle with a spoon. 
-Pour in cranberry juice. Add stevia or honey to taste. 
-Stir (typically vodka-cranberries aren't shaken!). 
-Pour into a glass with 1/4 cup of ice. You can pour through a strainer or leave the cranberries/rosemary in the drink for taste! 
- Finish with a sprig of rosemary on glass to garnish. 
Other ways to switch it up:
- Make it skinny: You can substitute some of the ingredients for diet-friendly options. I love using Ocean Spray Diet Sparkling Cranberry Juice in this. You won't tell the difference! 
-Pop the bubbly: You can also use this base with champagne for a festive mimosa. 
Cheers! 
The CuffedUp Team
PS- Don't spill on your favorite tops this holiday.... Keep sleeves clean with CuffedUp! Shop our Cuff Rolls here.
---