Holiday Glam in 60 Seconds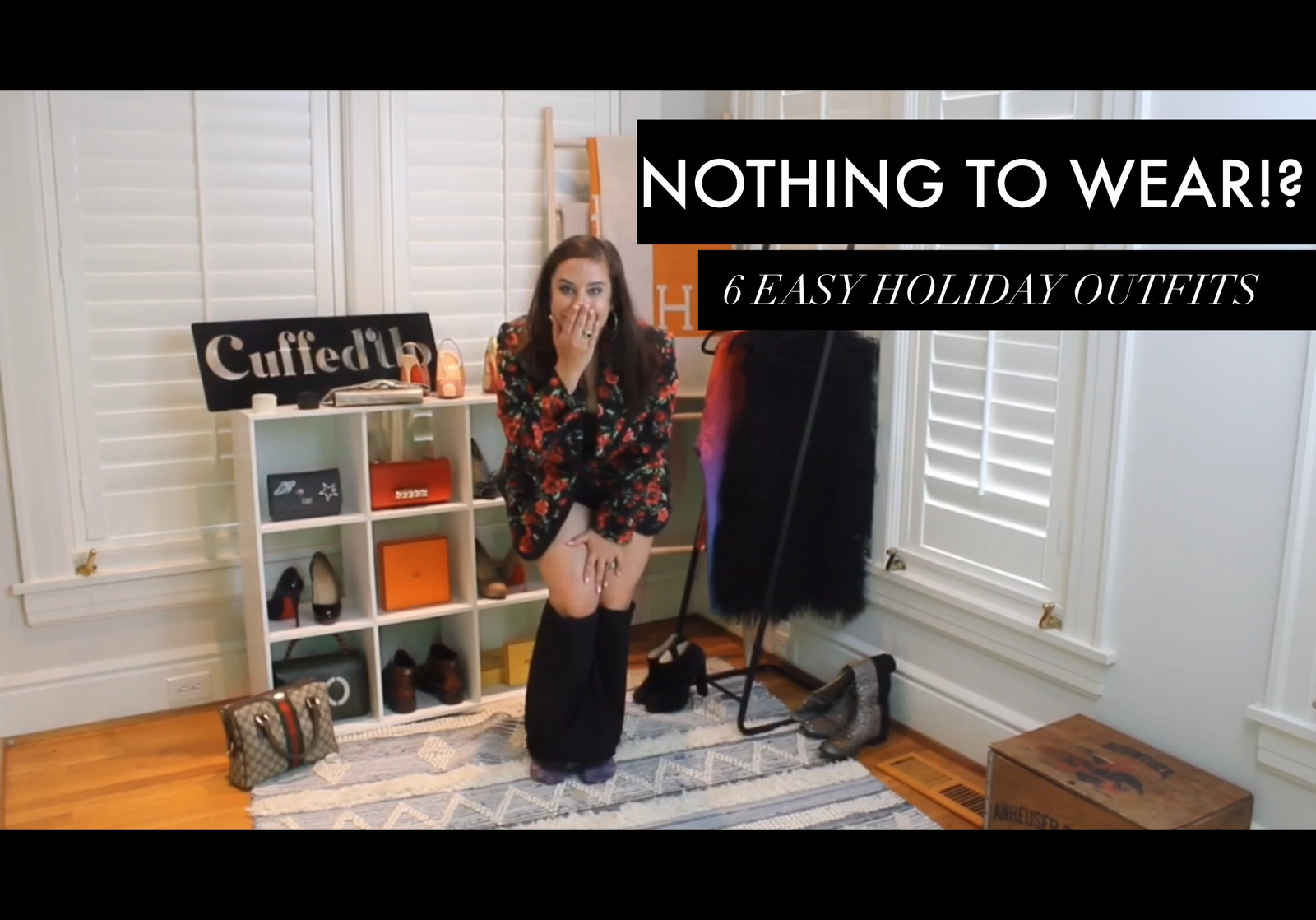 It's peak season for holiday parties! We love getting ready this time of year because you can bust out the most glam pieces in your wardrobe. Our holiday closet staples: luxe fabrics, sparkly details, and festive prints (hey, sometimes we wear all of them together at the same time!). 
When I'm getting ready for a holiday party there is one thing I keep in mind- comfort! I pulled these looks because all of them work great with flats or boots. They are super versatile- great for office holiday parties or neighborhood get together's.  Check out this video to see how I pair my seasonal favorites 🎁
P.S- I use CuffedUp in two different ways here! First, I take an oversized shirt and make it look fitted. On the last look, I use the cuffs to keep the sleeve extra tight on my arm, to show off the smallest part of my frame (a tight sleeve goes a long way!).
If you need a few pairs for yourself, our holiday bundles are a great option! You can score up to two free pairs :) Click here to shop the bundles!  
---