When to Use CuffedUp Covers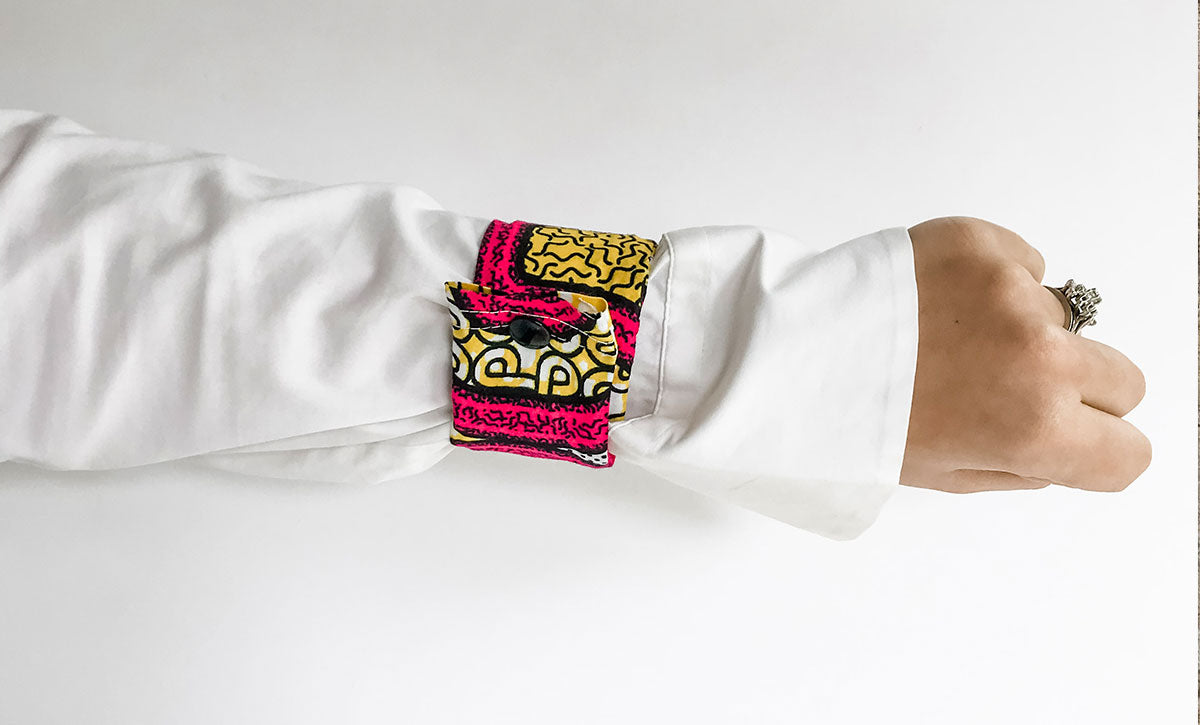 If you're familiar with CuffedUp, you already know CuffedUp keep sleeves rolled & styled. Since launching just over a year ago, we've had the support of thousands of customers to keep innovating in the sleeve world. We knew it was time to roll out V2 of CuffedUp: Cufflets! customize your shirts in a whole new way...
Did we mention we launched this in April during the thick of the Pandemic craze? We did this because we knew we had to support our local economy. That's why all Cufflets are handmade in Dallas, TX. Cuff, yeah!
Cufflets offer a different functionality compared to CuffedUp. It's important to know what to use and when. Here is a quick overview of when to use CuffedUp VS Cufflets.
Use CuffedUp:
To keep silky or flimsy fabrics cuffed

To keep fabrics pushed up higher on your arm

To make a new sleeve style (like turning a bell sleeve into a cuffed one, or a long sleeve top into a short sleeve top)

To create different rolled sleeve looks
Use Cufflets:
To accessorize your sleeve
To shorten sleeves to be just the right length
To keep your sleeve tucked under a jacket or blazer
To fold your cuff up one time, and have it look clean
Check out this video tutorial for more details. Click here to shop CuffedUp & Cufflets.
---